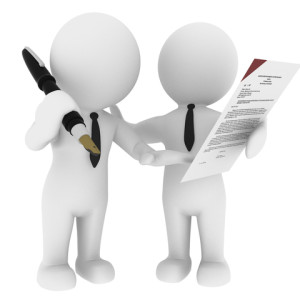 In theory the fees that agencies charge their clients are based upon a combination of direct labor costs, an overhead allocation, and a desired level of profit.
Agency operating expense, which is the combination of direct labor and overhead costs can vary dramatically from one organization and one market to the next. While there is no standard for overhead rates, which are often expressed as a multiple of direct labor costs, advertisers and agencies largely agree on the components of each of these categories. Direct labor consists of payroll and related payroll expense. Overhead covers indirect labor, space and facilities, some categories of corporate expense and professional fees.
Since most advertisers, according to the Association of National Advertisers, utilize fee-based compensation schema and many of those are direct-labor based engagements advertisers engage in dialog on each of these components to gain an accurate view of agency costs and to establish mutually agreed upon guidelines. Once aligned, the parties will negotiate full-time equivalent standards, the treatment of temporary employees and freelancers, overhead factors (typically expressed as a multiple of direct labor costs) and profit margins.
Over the course of the last three years there have been several interesting developments that directly impact an agency's operating costs. These include, but are not limited to the following:
Increase in the number of agency employees working remotely.

Higher percentage of freelance personnel that compose an agency's workforce.

Consolidation of agency brands, offices, and shared services.

Emerging technologies and their impact on the number of labor hours required to deliver a scope of work.
These trends have certainly resulted in a higher level of operating efficiency for agencies. The question is: "How have these efficiencies impacted the fees agencies charge to advertisers? In our contract compliance practice, where we review agency staffing plans and fees, the answer appears to be fees have adjusted little if at all. Consider the following marketplace dynamics considering these trends.
Post-COVID 19 many agencies have not mandated a return to the office for their employees, certainly not on a full-time basis. Further, as part of an effort to attract and retain talent, many organizations have implemented a hybrid model that allows employees to live and work remotely, spending fewer days (if any) at the office. In addition, agencies have embraced the concept of flexible workforces, comprised of an increased mix of freelancers to supplement their full-time employee base. As such, agencies, have been able to reduce their real estate footprint, develop location-based salary guidelines to reflect the variances in talent cost by market for remote workers and reduce the cost of onboarding, training, and compensating employees by using freelance personnel. Actions such as these can lower both direct-labor and overhead costs.
Many of the agency holding companies have begun to consolidate agency brands, eliminating duplicative resources, and sharing back-office personnel and platforms to reduce operating costs and drive efficiencies. Recent news for example has profiled WPP's reorganization of its media operations (GroupM, Mediacom, Wavemaker) and its plans to merge VMLY&R and Wunderman Thompson into the "world's largest creative agency."
AI will most definitely expedite an ad agency's ability to complete tasks, requiring fewer employees and hours. While there are advantages to be gained by both advertisers and agencies, many in the industry have raised concerns about AI's threat to the direct labor-based billing system or more specifically, the agencies that employ this mode of compensation. According to Forrester Research "Some 33,000 ad agency jobs, or roughly 7.5% of the current total agency workforce, will be lost to automation by 2030," At a minimum, agencies may be more open to considering outcome or performance-based compensation models to counter AI's potential impact in reducing billable hours.
All successful client/ agency partnerships are predicated on mutual respect, a shared perspective, and a fair agency remuneration program. That said, advertisers should be cognizant of the forces that are underway to reshape how their agency partners organize and the resulting impact on their operational costs when negotiating fees.