REAP THE REWARDS FROM
TRANSPARENT MARKETING PROCESSES
Enhanced Understanding
Financial Peacemaking. Each client company has unique marketing and advertising requirements. However, each project provides for consistent benefits; an improved understanding of agency practices, enhanced monetary controls, and risk mitigation. AARM is solely focused on the important client / agency relationship and is uniquely qualified to provide solutions within this context.
Financial Efficiency
A detailed analysis of historical client / agency accounting & billing activity tends to illuminate process inefficiencies. Once addressed, new terms and practices serve to save the advertiser millions of dollars per year. Our focus is to utilize historical learning to transition identified waste into traceable lasting marketing and advertising value.
Focus on a Mutually Rewarding Relationship
"In order to carry a positive action we must develop here a positive vision." ~ Dalai Lama
The power of partnership. Clients are delivered a clear roadmap to track marketing investments.
Increase ROI
Build Strengths and Trust
Proactively Identify Hidden Risks
Pinpoint Issues
Enhance Compliance Expectations
Financial Certainty & Quality
Top 3 Audit Findings, Schedule your call now to learn what they are.
AARM Enables You To:
Achieve transparency and clarity with your vendors today; gain significant ongoing cost savings and greater control into the future.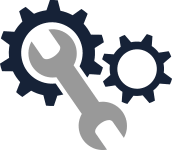 Third-party production and media vendor costs
Retainer fees
Studio billings
Client payments
Sales tax & VAT
Preferred vendors
Triple bidding
Agency financial reporting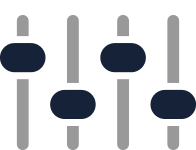 Mitigate Risk & Improve Controls

Incorporate best practice contract language
Satisfy Internal Audit requirements
Enhance transparency in agency accounting process
Identify potential negative impacts & minimize financial impact
Enable continuous monitoring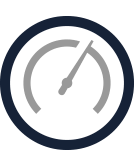 Realize accurate and timely budget to actual reporting
Help satisfy Sarbanes-Oxley compliance for advertising and marketing functions
Minimize cost of float
Maintain fair agency compensation levels
Facilitate mutual interpretation of contract terms