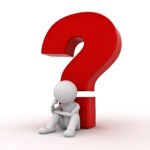 It has been one year since the onset of the coronavirus and the rapid shift to remote work as stay-at-home orders were implemented on a global basis.

Companies in multiple industries, including advertising and media, moved quickly to adapt to this new reality. According to a 2020 study of knowledge workers sponsored by Slack and fielded by GlobalWebIndex (GWI), 44% of U.S. workers were "primarily working from home" by the end of the summer.
In the months that have followed, many organizations have announced plans to implement the remote work model for employees on a go-forward basis. Part of this transformation includes reconfiguring operations, consolidating locations, renegotiating office leases and embracing flexible employee schedules and distanced living arrangements.
An obvious bi-product of these moves is the potential for organizations to lower their expense base, whether in the context of reduced direct labor costs related to distanced living policies or the reduction in overhead costs related to items such as:
Indirect labor

Space and facilities management

Property taxes

Office equipment

Office supplies

Corporate insurance

Non-billable travel

Non-billable new business expenses

Professional fees
Given that direct and overhead costs are components of calculating marketing service agency fees, one would reasonably expect that as agencies reduce their cost base, the fees charged to their clients would also be reduced.
The operative question for a client to ask of their agencies is, "How and when will our rates be adjusted to reflect the savings related to your remote work model?" To be fair, even though a large percentage of agency personnel may be working remotely, the timing as to when and how much rates will be reduced will partially depend upon how quickly the renegotiation of certain financial commitments (e.g. office lease obligations) can occur.
Whether any reductions have been fairly calculated will be difficult to assess. The vast majority of client-agency agreements limit a client's ability to audit agency payroll and overhead costs. True cost-plus remuneration plans, while quite rare, sometimes allow for an advertiser's independent accounting and or financial audit firm to verify an agency's actual overhead or require the agency to provide a letter of attestation from its CFO or audit firm.
Either way, establishing guidelines and maintaining an open dialog about the impact of a remote work model are an excellent way to shape expectations and maintain the requisite level of transparency.