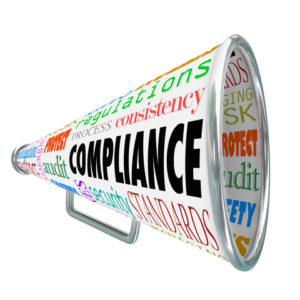 "Let's make it simple: Government control means uniformity, regulation, fees, inspection, and yes, compliance." ~ Tom Graves
In 2022 advertisers spent over $16 billion globally on influencer marketing, an 18.8% increase over the prior year. Fueling the growth of this sector is the purported return on investment, which claims an average of $5.20 for every $1.00 invested (source: Influencer Marketing Hub).
Influencer marketing is when advertisers engage influencers for endorsements or product placements in an online setting. As a result of their perceived authority, knowledge, celebrity status and social influence, these individuals can impact consumer perceptions of a brand and affect purchase decisions.
However, it is just not marketers who are interested in this emerging sector of social media marketing. Regulatory organizations, such as the U.S. Federal Trade Commission (FTC), have started to scrutinize practices in this area to protect consumers from deceptive advertising practices. The FTC is regulating endorsements and influencer marketing under section 5 of the FTC Act. Notably, advertisers, as well as intermediaries (e.g., marketing agencies) and individual influencers, can be liable for violations of this Section.
The FTC's position is that influencer marketing is subject to the same rules that apply to any other type of advertising. Influencer endorsements, therefore, require "clear and conspicuous" disclosure when there is a "material connection" between the influencer and the brand. This means that if marketers offer anything of value to an influencer, they should assume that there is a material connection with that influencer, which necessitates disclosure of the relationship. Of note, while brands and influencers share responsibility for adequate endorsement disclosures, thus far the FTC has focused its enforcement efforts on the advertisers, not the influencers.
On October 13, 2021, the FTC warned 700 major consumer product companies and national advertisers that any future violations of the FTC's endorsement and testimonial guidance could result in civil fines of up to $43,792 per incident.This action served as a follow-up to a lawsuit filed by the FTC against Teami for false or unsubstantiated claims, including endorsements from social media influencers about the efficacy of its products and a failure to disclose the material connection between Teami and its influencers who provided endorsements. In addition, the FTC alleged that Teami failed to adequately disclose that its influencers were paid to endorse its products, and the company and the FTC entered into a $15.2 million settlement.
Thus, marketers must learn and understand the potential legal pitfalls associated with their influencer marketing programs such as lack of data security, fraudulent influencers, fake followers, copyright infringement, problematic content, and the failure to disclose the relationship between a brand and its influencers. To assess the regulatory compliance of their influencer marketing programs, marketers may want to consider an audit of their current approach such as:
Have you drafted a formal set of influencer marketing guidelines and shared them with all relevant stakeholders (i.e., influencers and agency partners)?

Do you routinely verify influencer reach and engagement rates?

Have you validated whether your influencers are publishing content disclosure notices ("material connection disclosure") to publicly disclose they are being paid to provide content related to your brand(s)?

Does your organization utilize an influencer marketing agency? Or contract directly with influencers? In either case, do your agreements with those agencies and influencers contain language requiring the influencer to comply with all FTC rules and guidelines, and mandate that posts disclose the connection between the brand and influencer?

Does your agreement language include indemnification for violations of all other laws governing deceptive or false advertising?

Do you categorize your influencers as employees or independent contractors? Have you clarified this relationship in the agreement, including payment terms and language stipulating that the brand cannot control the manner or means by which the influencers' services are rendered?
In conclusion, while influencer marketing can be effective, it is critical for marketers to take the proper actions to avoid potential legal risks in this emerging sector of social media marketing.