Before or after reading the article, we invite you to email back a day/ time for us to talk. The goal is not to sell you a service, but to openly assist with any agency/ marketing related question you have, provide experience-based feedback, and to simply provide you with a future resource option should the time come. Feel free to email me at ccampeau@aarmusa.com or call my direct line 314.497.2761. I would welcome the opportunity to chat.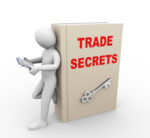 3 Things Advertising Agencies Don't Want You to Know
By Cliff Campeau, Principal at AARM | Advertising Audit & Risk Management, November 5, 2018
Whether you view funds invested in marketing as an "investment" or an "expense" matters little when it comes to answering the question, "Are we getting what we paid for?" Given the materiality of this element of your SG&A and its impact on the attainment of revenue goals, most professionals would rest easier if they could readily answer the question in the affirmative.
A big part of the challenge is the fact that in most instances an organization's marketing and advertising budget are managed by a network of marketing services agencies (i.e. creative agencies, media buying firms, digital media firms, multicultural agencies, public relations firms, etc.) that rarely provide a clear line of sight into the disposition of an advertiser's funds.
This is further complicated by the fact that when it comes to advertisers and their relationships with their advertising agencies, there is a stark dichotomy. Trusted partner? Valued vendor? Perhaps yes. Beyond reproach? To be trusted implicitly? Likely not.
For too long, there has been limited transparency (often by design) into exact uses and disposition of advertiser funds once disbursed to their agency partner(s). The lack of clarity has limited understanding and measurement opportunities for advertisers and has created significant financial risk and waste. Essentially, a transfer of profits from the advertiser and to the agency communities. Consider the fact that the Department of Justice and the FBI are currently investigating U.S. media buying and creative production bidding practices for a range of violations, including fraud, price fixing and bid rigging.
As specialists in the area of marketing accountability and transparency, we live our professional lives in the weeds, mired in agency accounting data and behaviors, and we've seen more than we can ever relay here and much that we are not allowed to share. But to scratch the surface, the following are three of many significant risk areas, where companies leave themselves financially vulnerable, and that have attracted very little historical attention or mitigation.
Contract Language Matters – Too often the base client/agency agreement (which often lives on for years and is often referred to as the Master Services Agreement) is predicated on an agency provided template. While reviewed by client counsel and modified to an extent, the end result tends to be agency-centric documents that do little to protect client interests in critical areas. For example, consider one basic tenet of a professional services agreement, the establishment of a principal-client relationship and the agency's fiduciary obligation to always act in the client advertiser's best interest. Once a staple of the advertiser-agency relationship, language related to this obligation has been conveniently dropped from most agency generated contract templates, shielding them from repercussions from lax enforcement or providing them with the opportunity to selectively waive fiduciary obligations, often to the benefit of their own self-interests. Consider the rise of media arbitrage (or principal-based buying as the agency community refers to the practice) whereby media agencies and or their holding company purchase media and then resell that inventory to their clients at a mark-up, often without disclosing either the practice or the original purchase price of the inventory. This practice is clearly in conflict with the "agent" role and calls into question the objectivity, or at a minimum the perception, of the recommendations being given when selecting media inventory… that may be of inferior quality, not wholly appropriate, or marked-up by the agency. Recommendations: Advertisers should review and if necessary, revise their contract language to ensure that their agencies are legally obligated to act as "agents." The agreement should also specify that there should be no undisclosed conflicts of interest that could be disadvantageous to the advertiser. Further, the contract should clearly extend the advertiser's audit rights to include its agencies' holding companies, affiliates and related parties.
Agency Fees May Be Higher Than They Appear – This is a big area where more can go wrong than we can relay, but here are some cliff notes. Advertising agency remuneration is a complex and challenging aspect of the client-agency relationship. In our experience, clients want to compensate their agency partners in a fair manner, providing them the opportunity to earn a reasonable profit margin on the business. That said, what is negotiated and agreed to in the agreement is often not adhered to in practice. Let's look at one mode of remuneration, which happens to be most prevalent, direct-labor based fees that are predicated on agency staffing consisting of specified personnel, a set number of hours, and agreed-to bill rates. While this may appear to be a straightforward model, there are several pitfalls that can befall the advertiser. First and foremost, agencies are highly adept at managing their direct-margins on client business, this is particularly true when it comes to selling a bank of hours at pre-determined rates. There are several approaches an agency may take to increase its margin in this type of remuneration model, that are not visible to the advertiser. For instance, the agency may not reconcile or report actual hours incurred versus hours contracted, may not reconcile or report on a department or function level at bill rates agreed to, may manipulate the staff mix and lean towards performing work with lower cost employees, may charge freelance personnel at fully loaded rates, and may charge for or count employee hours that exceed base full time equivalent (FTE) levels. Recommendation: Require the agency to provide detailed monthly time-of-staff reports identifying actual hours invested by department/ function/ employee and that tie back to agency time-keeping systems. This allows for variance analysis between agreed-to staffing levels and actual work delivered; and an objective mechanism to adjust agency fee levels when necessary. Additionally, contract language should specify that fees are to be reconciled to reflect the actual time invested, at agreed-to bill rates and for the contracted staff mix. At a later date or on a just-in-time basis, either deploy in-house or industry experts to verify all agency submissions and calculations are valid and tie back to time-keeping systems. As well, to provide overall assurance, take advantage of the data to identify time trends and outliers, the use of freelancers, FTE levels, and, in particular, the accuracy of reported fees and billings. While data analysis is important, there are qualitative aspects of agency time that should be considered and discussed, including other influencing external forces.
Transparency is Costly to Agencies – Transparency has become a fundamental concern for the advertising industry over the course of the last several years, and with good reason. Sound client/agency relationships were historically predicated on a level of trust that gave advertisers confidence that their agency partners always kept their best interests at the fore. In 2016, the Association of National Advertisers (ANA) conducted a seminal study on media transparency within the U.S. media marketplace. The results were quite alarming and included findings that identified a number of non-transparent, unauthorized revenue generation practices employed by agencies such as the "pervasive" use of media rebates paid by publishers to agencies and a "fundamental disconnect" regarding client-agency relationships and an agency's assumed fiduciary obligation to act in an advertiser's best interest. Thus, with advertisers now focused on lifting the veil of opacity to understand the disposition of their advertising funds at each phase of the investment cycle, agencies are more often being denied the ability to pursue many non-transparent revenue practices. The bottom-line impact was real and felt immediately by the agency community as a large and meaningful source of bottom-line income began to dry up. Fast forward to the present, Forrester Research recently interviewed thirty-four media agency clients and found that "transparency" remained a key priority for marketers. However, many of the media agencies that they spoke with stated that they "are only transparent if clients require it in their contracts." To this last point, in our experience, many agencies have been very aggressive in seeking to limit advertisers audit rights within their agreements. These limitations include attempts to influence audit scope, restrict an advertiser's choice of auditing firms, minimize access to select system generated information, and to exclude related party activities from audit rights. Recommendation: The best place to begin, when it comes to ensuring a requisite level of transparency, is to review contract language governing two specific areas. First and foremost, the "Right to Audit" clause should provide the advertiser with unfettered access to personnel, reports and data that support the agency's billings (both third-party expenses and fees) to the advertiser. Client audit rights, where appropriate, should include language that secures the compliance and support of the holding company and agency affiliates. And contract language should protect the client's right to select whomever it chooses as its audit partner or representative, whether that be an internal department such as Internal Audit or Finance, its CPA firm, or an external industry specialist.
Based upon 17 years of conducting advertising agency contract compliance and financial management audits for Fortune 1000 advertisers, the complexity and rapidly changing nature of the marketing and advertising ecosystem is very real. That said, we consistently find that advertisers who address these three areas, and the many more pervasive and specific risks, can safeguard their advertising spend, strengthen their agency relationships and boost their return-on-marketing investment. While Mark Twain once said that: "Laws control the lesser man… Right conduct controls the greater one," experience suggests that having proper controls and oversight in place to govern the important client-agency relationship will facilitate desired behaviors and outcomes for all stakeholders.
Again, a sincere offer.  We invite you to email back a day/ time for us to talk. Feel free to email me at ccampeau@aarmusa.com or call my direct line 314.497.2761. I would welcome the opportunity to chat.
Cliff Campeau is a Principal with AARM | Advertising Audit & Risk Management, a marketing transparency accountability consultancy and compliance auditing firm based in San Francisco, CA.  Campeau is a frequent blogger on topics related to optimizing advertisers' return-on-marketing-investment through enhanced contract compliance and financial stewardship initiatives.