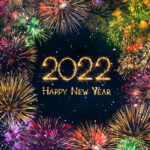 With the onset of 2022, we want to extend our thanks to our clients and friends for your continued trust and readership. We have truly enjoy working with you and sharing our experience and insights as they relate to the advertising industry.
The entire team at AARM looks forward to further collaboration and communication in the New Year.
Below are the links to the "Top 5" stories that we published in 2021 as determined by our readers. If you haven't already seen these articles, we hope that you will enjoy reading them now.
All the best in the coming year. Cheers.