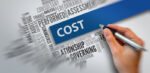 Rising inflation, supply chain disruption, COVID-19 and war in eastern Europe are some of the factors contributing to the economic uncertainty facing marketers today.
In light of the current economic climate organizations are assessing their ad budgets and weighing the need for and the impact of media budget reductions. As a result, many advertisers have shifted their focus to improving working media levels in an environment where ad budgets will be closely scrutinized (internally) over the coming months.
One means of increasing working media is to conduct contract compliance and financial management reviews of your agency network partners. Updating MSA language, reviewing billing detail, reconciling fees and evaluating process improvement opportunities will yield hard dollar recoveries and future savings that can be reinvested back into a marketer's "go forward" budget.
With a complex, multi-layered and often murky media ecosystem advertisers a formal accountability and transparency review process will also generate learnings that can improve brand safety, reduce fraud risks, drive efficiencies and importantly, improve the client-agency relationship … Read More