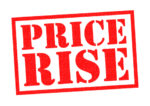 It was with great interest that I read an article on Digiday.com regarding the "media transparency fallout." An underlying theme of the article was that advertisers should be prepared to pay more for transparency if they want to continue to work with the top tier media agency brands.
The notion that advertisers are not fully embracing transparency, because it "costs more" to reveal to clients how their media dollars are being invested is a laughable premise. If this is truly the position being taken by the agency holding companies, then it easy to understand why independent media agencies could carry the day in 2018.
From our perspective, advertisers are already paying a premium for the lack of transparency. This comes in several forms, including:
Non-transparent agency fees and mark-ups

Poor quality inventory driven by non-human and fraudulent traffic

Soaring non-disclosed ad tech and intermediary fees

Brand safety risks tied to questionable ad environments

Sub-par performance tied to untenable declines in working media
The fact that an agency would purport that it costs more to provide their clientele with a direct line of site into their media placements, the net cost paid and all of the related fees is a ludicrous proposition. Since when does honesty and transparency come at a premium? Isn't that the cost of entry?
As we all know, there has been a recurring narrative that advertisers forced agencies to adopt non-transparent, unethical practices by squeezing agency compensation over the course of the last several years. This couldn't be further from the truth.
Importantly, there are two parties involved in negotiating agency remuneration agreements, clients and the agencies themselves. In the end, no one forces an agency to accept a bad compensation deal. If that occurs, it is only because the agency has agreed to those terms, rather than pushing back or walking away from the negotiation. The notion that accepting remuneration deal terms that are less than an agency's desired outcome makes it okay for them to pursue opaque practices to pad their bottom lines on a non-disclosed basis is simply wrong.
Thus the position that an agency would abandon such practices for a premium is disingenuous at best. There is never a wrong time to do the right thing.
When will the agency holding companies learn? Practices such as non-transparent revenue, media arbitrage, non-disclosed mark-ups, float income and volume based kick-backs are what led to the lack of trust among the advertiser community toward media agencies. This combined with the fact that the agency community repeatedly denied that they engaged in these practices when questioned repeatedly by advertisers and the trade press.
It wasn't until the infamous Association of National Advertisers (ANA) media conference in 2015 when Jon Mandel, former CEO of Mediacom blew the lid off of those denials that the industry began to sharpen its scrutiny of these practices. Ultimately, this led to the seminal "Media Transparency" study conducted by K2 Intelligence and Ebiquity for the ANA in 2016, where these behaviors were acknowledged and quantified.
Agencies that continue to ignore the cost of their non-transparent practices and the potential for irreparable harm that it may cause them do so at their own risk. Now more than ever, advertisers have bona fide options ranging from working directly with publishers and media sellers, moving their media planning and buying in-house to engaging independent agencies or management consultants that embrace full-disclosure.
If the agency community is ready to have an honest discourse on remuneration, we remain fully supportive and would encourage advertisers to openly embrace healthy discussions on this important aspect of client/ agency relationships. In our agency contract compliance and financial management practice, we have never encountered a client organization that begrudged their agency partners the opportunity to earn a fair and reasonable profit. All of these client organizations would welcome collaborative discussions on the development of mutually beneficial compensation systems.
So enough of the pretense that regaining the higher ground comes at a premium.  As the independent media agencies have already realized; "Take the high road, there is much less traffic there."