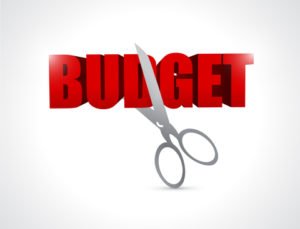 As we began 2020 no one could have predicted the level of upheaval the economy would experience as a result of the COVID-19 pandemic. The changes forced on businesses as a result of government mandated shelter in-place policies, while critical for curtailing the spread of the virus, have been devastating. According to consulting firm, Brand Finance "America's Top 500 Brands could lose up to $400 billion" due to COVID-19's impact on the economy.  
Organizations have sprung into action, many slashing advertising spend, along with other expenses as they seek to offset dramatic reductions in revenue and to deal with mounting cash flow challenges.
As marketers approach the mid-point of the second quarter it is clear that the changes to their fiscal budgets will be significant and potentially lasting. In a recent poll of marketing and advertising executives, by Advertiser Perceptions, 77% of those surveyed expect ad spend to be soft through the first-quarter of 2021.
Thus far, many companies have taken a wait and see attitude with some of their advertising and marketing commitments as they rightly weigh options related to modifying, rescheduling or cancelling advertising commitments. Moving forward, decisive action will be required to safeguard and recall funds pre-paid to agencies, production resources, events management companies and media sellers for creative that will never come to fruition, media that will never run and sponsorships that will be postponed or cancelled.
Equally as important is the need to review and likely revise annual agency scopes of work, staffing plans and remuneration programs that have been impacted by the reduction in marketing spend.
These can be challenging and complex conversations to have with your agency partners and in turn, with third-party vendors, particularly because their organizations are dealing with comparable business and financial issues. For the purposes of this article, we want to focus on the client/ agency portion of the ledger, rather than external commitment and resource reallocation reviews that are likely currently underway.
A disciplined approach, focused on contractual terms and current financial facts, will yield the greatest return as you seek to right size your marketing budget in a fair, responsible and expeditious manner. This approach also recognizes that in addition to the goal of reducing costs, companies are seeking to improve financial flexibility and limit risks and exposures. Stephen Covey wisely suggested, it is best to; "Begin with the end in mind." Same applies now, it is best to begin with a review of current governing documents between advertiser and agency, and any year to date agency financial reporting, in order to answer this handful of straightforward questions:
Does the Agency Agreement afford you the right to modify your Scope of Work and or retainer fee? If so, what is the notification requirement in your agreement?

What Scope deliverables have been completed to date?

Where is the Agency on their Staffing Plan commitments?

What P.O.s have been issued to the agency? For open P.O.'s what is the open balance on each P.O.?

Do you have a detailed Job History Report, that provides financial details for all jobs, open or closed? Can you identify which jobs have been completed? Of those that remain open what are your options to postpone, modify or cancel any of them?
Answers to questions such as these will assist in facilitating productive interactions with all stakeholders, across multiple fronts ranging from informing budget reduction and reallocation decisions to the potential impact of internal or agency-side staff reductions on financial management processes and controls and the corresponding risks.
One area that must be addressed is agency remuneration. Reductions in overall spend, scaled back Scopes of Work and revised agency Staffing Plans necessarily impact agency compensation, whether commission or fee based.
For their part, agencies have rightly taken steps to address the impact of client ad spend reductions. To date, each of the major holding companies have announced plans to reduce expenses. These reductions include; employees being furloughed or laid-off, involuntary salary reductions, the waiver of bonuses and 401k contributions, executive management taking massive pay reductions and a freeze on non-billable expenses… all designed to lower their cost base.
If your agency is on a direct labor-based remuneration program, the reduction in the agency's direct labor and overhead costs means that the fees which you pay should be reduced accordingly. With this compensation schema, even a modest change in an agency's cost structure can have a meaningful impact on the fee calculation.
It should be noted that the goal of the compensation review is not to wring out savings at the expense of the agency, but to adjust the fees to reflect the reality of the revised 2020 marketing and advertising budget and corresponding changes to the Scope of Work.
Marketers have a fiduciary obligation to their organizations to account for, safeguard and recall funds targeted for reduction. This can best be done working in collaboration with their agency partners, while affording those partners a high level of respect and empathy. Once the budget right sizing process has been successfully completed, all stakeholders can refocus their attention on the future, perhaps drawing motivation from retired 4-star U.S. Army General, Colin Powell who once said: "Always focus on the front windshield and not the review mirror."