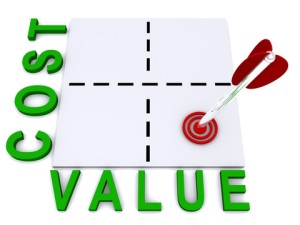 "I think it's very important to have a feedback loop, where you're constantly thinking about what you've done and how you could be doing it better." ~ Elon Musk
Chances are, most will agree with Mr. Musk's sentiments regarding feedback and its link to driving improvements.
What organization wouldn't aspire to successes achieved by one of the 21st century's most prolific thinkers? Consider the fact that Tesla, with a market cap of $160 billion, is larger than GM, Ford and Fiat Chrysler combined. Or that his fledgling SpaceX organization has been valued at $36 billion after its first successful manned space flight.
As such, it was somewhat of a surprise to read the results of a recent World Federation of Advertisers (WFA) study. Conducted by Decideware, the study surveyed 60 global agency leaders on client-agency performance evaluations practices. Below are some key findings:
7 out of 10 advertisers provide their agencies with feedback on at least an annual basis

Only 4 out of 10 advertisers allow for agency feedback as part of the evaluation process

3 out of 10 clients conduct face-to-face meetings to discuss evaluation results

Agencies aren't comfortable providing "honest feedback"

43% cited the lack of honest feedback as the "biggest barrier" to effective evaluations
That so few marketers would invite their ad agencies to provide formal feedback on topics dealing with team performance, workflow, process and the overall relationship is a bit of a mystery; particularly given that anecdotally it has long been believed that strong client-agency relationships yield superior performance.
In our experience, we have found numerous examples of successful marketers that believe in and are utilizing a 360-degree evaluation process with their agency partners. Importantly, that process  incorporates candid, two-way dialog, which serves as a fundamental building block for their agency relationship management efforts.
It would be helpful to understand "why" some marketers have chosen not to invite agency feedback or to review performance evaluation results in face-to-face meetings. Are they simply not interested in what their agencies have to say? Are they too understaffed and time strapped to invest in a robust evaluation process? Are they of the belief that if their agency partners had a point-of-view that they would share their insights, without prompting?
Regardless of the reasons for eschewing this fundamental practice, there are compelling benefits to be gained for marketers by course correcting in this area by implementing two-way evaluation frameworks. At a minimum, eliciting agency feedback on day-to-day workflows, briefings and approval processes, in market results and client-agency relationship management can yield efficiencies that are beneficial to stakeholders on both sides.
Beyond near-term improvements in operations and performance, established communications programs, that encourage ongoing candid feedback, help to build trust and strengthen relationships. It is incumbent upon CMOs and agency CEOs to collaborate on putting the appropriate protocols in place to encourage, understand and act upon the perspective each party generates throughout the year.