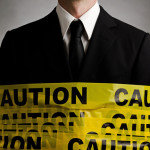 In 1997 rock legend David Bowie told his fans at a Madison Square Garden concert; "I don't know where I'm going from here, but I promise it won't be boring." While his comments were a reflection on life after his 50th birthday, they could just as easily be used to describe the future of programmatic media buying.
Put yourself in an advertiser's position and consider your reaction when your media agency approaches you with this enticing proposition;
"Through our proprietary programmatic buying platform we have the ability to deliver quality, targeted inventory to precise segments of your target audience at a time and in an environment when they're most receptive to your message and at rates that are a fraction of market pricing." 
For many advertisers, the response to this enticing offer has been "sign us up."
The programmatic revolution began with digital media, evolved to print and OOH and is now being implemented in the television marketplace. Many industry pundits consider programmatic to be one of the advertising industry's most prominent developments. This algorithmic based method of connecting media sellers and buyers to conduct inventory transactions in an automated, real-time manner clearly holds much promise.
Benefits to advertisers are said to include; rate efficiencies, advanced targeting, message personalization and enhanced access to premium content. For media sellers the benefits allegedly include the ability to move less desirable remnant inventory and optimize CPMs across their inventory portfolio. Ad tech firms, such as demand side platforms, sell side platforms and ad exchanges, which here-to-for never existed earn transactional fees on programmatic activity and or licensing fees from organizations that utilize their technology tools. Agencies are able to leverage their clients' "Big Data," do more with fewer people and when programmatic buys are executed through their trading desk operations, there is incremental revenue to be gained from media arbitrage (buying low, selling high).
Assuming that each stakeholder realized the aforementioned benefits ascribed to this approach, programmatic buying, irrespective of the issues experienced to date in the digital media market, certainly holds the potential to be a win, win scenario for all of the players.
Unfortunately, the underlying technology behind programmatic buying is not fully understood by many in the industry. To be fair, programmatic digital media buying is a highly nuanced and complex process. It greatly impacts digital display ad spending in general and mobile in particular. It can involve real-time-bidding (RTB) or programmatic direct, where advertisers can still secure inventory guarantees, it can be applied in an open exchange or private marketplace and can include traditional banners or non-standard rich media and video.
Given that programmatic buying is still in its infancy, one might logically assert that a greater level of refinement is required to support programmatic buying's current share of digital media spending, prior to even considering expansion of programmatic buying to other media. Supporting this perspective are some of the challenges which the industry is grappling with to improve the programmatic experience for digital media:
Reducing the level of non-human traffic and fraud
Minimizing the % of ad spend accruing to "facilitators" or middle-men
Serving up environmentally relevant programmatic creative across devices
Improving advertiser transparency
We agree that programmatic media buying holds much potential. However, the industry's experience to date suggests that advertisers have born the bulk of the risk involved with this emerging technology and its application in the digital market.
So when the talk turns to the expansion of programmatic to other media segments one has to wonder if advertisers are ready to embark upon another investment spend scenario in media segments with much steeper learning curves and higher degrees of risk.
Relative to the digital market sector, television, OOH and print are much more complex when it comes to the variety of non-digital assets, lack of uniform inventory management processes and disparate mainframe environments. Throw in the fact that there are multiple ad tech providers already offering a variety of non-standard platforms/ technologies in an attempt to solve for these considerations and the near-term prospects appear quite challenging.
In a recent article in MediaPost, Joe Mandese shared insights on some of the pioneering work being conducted in programmatic/ addressable TV by Mitch Oscar, Programmatic TV Strategist for US International Media (USIM) and his peers. During the interview, Mr. Oscar shared results from one client's programmatic TV ad buys, which suggested they had generated "improved results and efficiencies" relative to conventional TV buys.
Compelling to be sure, however, one must pause to consider the observation that the data shared by Mr. Oscar indicated that the "mix of networks and dayparts were all over the place and it was difficult to find meaningful patterns from it." Further, when USIM asked the programmatic TV suppliers to document what actually ran, "it generated a report with 163,866 lines of code covering 3,563 pages, something most traditional TV buyers and advertisers might not consider practical to evaluate."
Hopefully advertisers, agencies and media property owners take a more measured approach to expanding programmatic buying to other media segments to avoid some of the pitfalls currently being experienced in digital media. Perhaps we can all benefit from the words of St. Jerome, the Catholic priest, historian and theologian, who once intoned:
"The scars of others should teach us caution."